Sean Cain. Royal Marine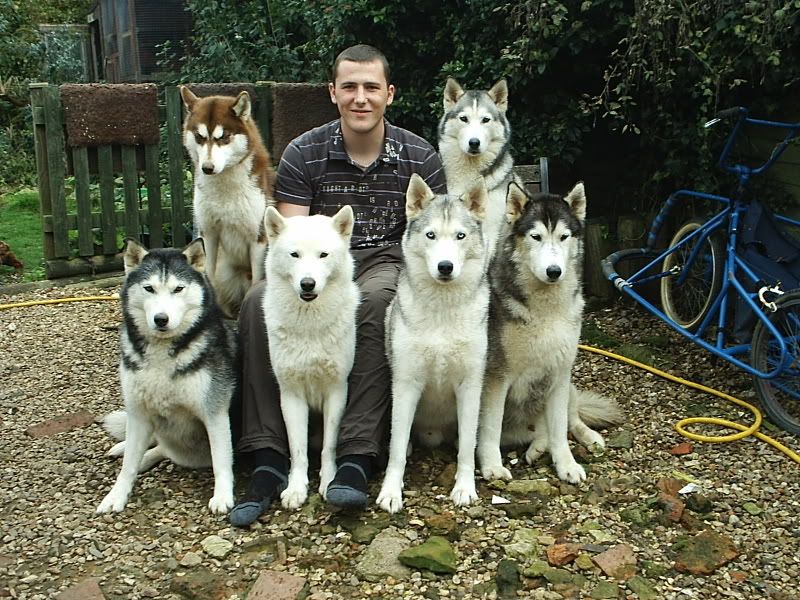 In our memories and our dreams we will remember you.

 Our special friend, Sean Cain was Royal Marine who sadly lost his battle against bone cancer on 4th April 2007, aged just 24 years old.
"Sean, you touched our hearts from the moment we met you and although we are unable to see you anymore i know you are still with us at the farm everyday.
You helped so much at our fundraising events and you spent every minute you could with the Huskies calling them "your healers" as you always felt so much better for being around them.
I am so sorry they could not heal you completely Sean.
They continue to wait for you at the farm gates, where they would howl with delight the minute they saw you. They still greet visitors with their tails wagging but somehow it is different, they turn away from the gates and look to me, i am sure they are saying " when is our friend coming back mum"
And my heart breaks.
Your dream was to own you own Siberian Husky.. I will never forget the day when you cradled you little "dream come true" in your arms for the first time.. Honey was the apple of your eye & she has grown into a beautiful young dog, you would be so proud Sean"
 To the best friend i will ever have and the bravest i have ever known
 Love always
Jayne & the Dogs
 x x x x x x x
God looked around his garden,
And found an empty place.
He then looked down upon the earth,
And saw your tired face.
He put his arms around you,
And lifted you to rest;
God's garden must be beautiful-He always takes the best.
He knew that you were suffering,
He knew you were in pain;
He knew you would never get well on earth again.
He saw the road was getting rough
And hills were hard to climb
So he closed your weary eyelids, and whispered,
"Peace be thine."
It broke our hearts to lose you,
But you didn't go alone,
For a part of us went with you,
The day God called you home.
In Memory Of
Sean Cain, Royal Marine.
27/01/1983-04//04/2007